Ecce Homo - Jesus Velvet (or Ecce Mono) original black velvet painting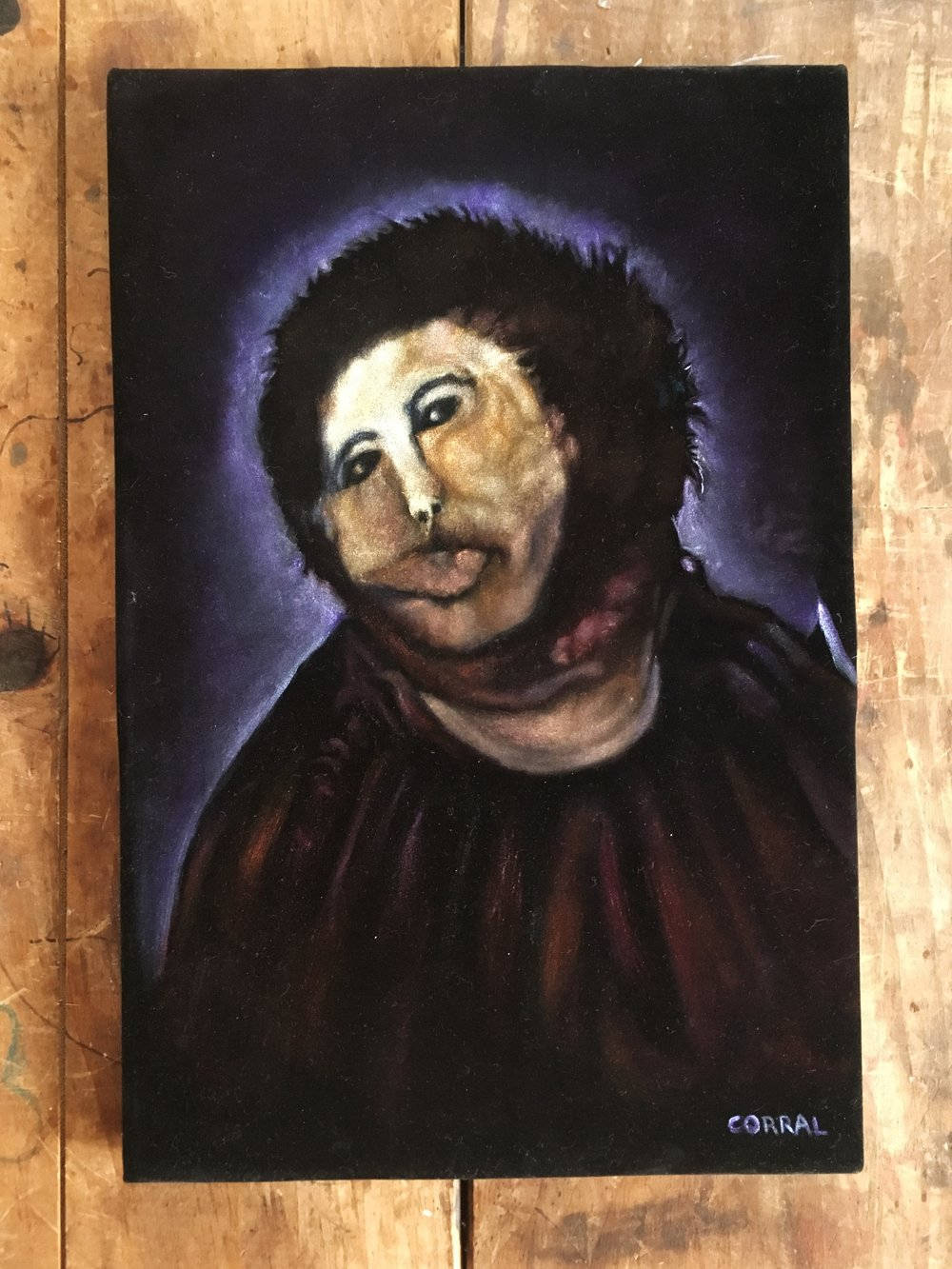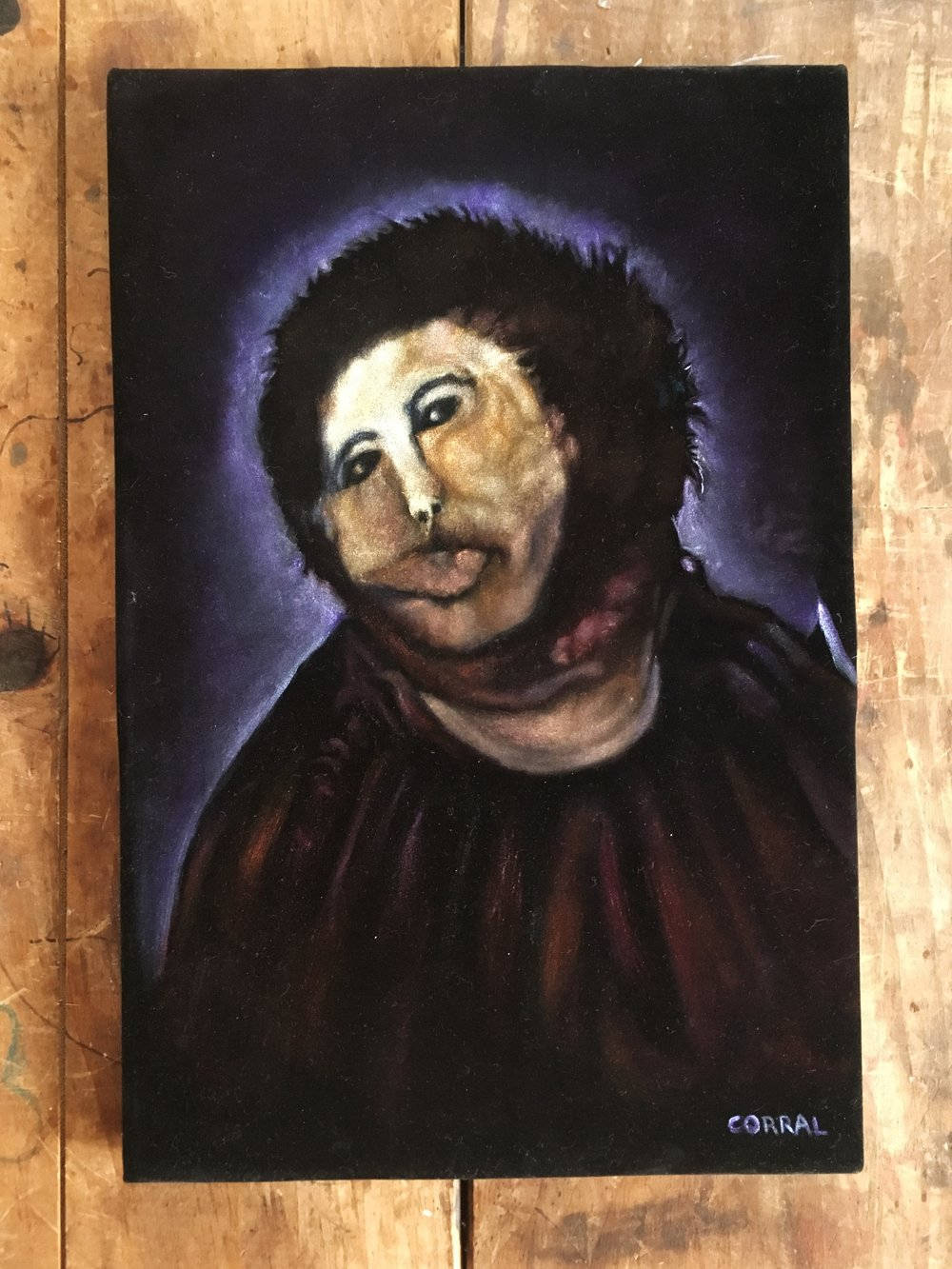 sold out
Ecce Homo - Jesus Velvet (or Ecce Mono) original black velvet painting
Always have wanted to do a black velvet jesus...

Original black velvet painting.
soul food fo your eyes - velvet art original by Gil Corral

There certainly is a story to this, but for those who know, they'll get it right away.


10 in x 15in black velvet canvas, unframed.
Ecce Homo
oil on black velvet
Gil Corral 2017

taken from wikipedia:
The Ecce Homo (Behold the Man) in the Sanctuary of Mercy church in Borja, Spain, is a fresco painted circa 1930 by the Spanish painter Elías García Martínez depicting Jesus crowned with thorns. Both the subject and style are typical of traditional Catholic art.[1]

While press accounts agree that the original painting was artistically unremarkable, its fame derives from a good faith attempt to restore the fresco by Cecilia Giménez, an untrained elderly amateur, in 2012. The intervention transformed the painting and made it look similar to a monkey, and for this reason it is sometimes known as Ecce Mono (Behold the Monkey).